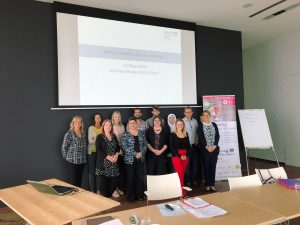 Project partners met for our half way point steering group meeting on the 23rd of May hosted by Arteveldehogeschool in Ghent.
More than €1.9 million (£1.6 million) of European funding has been secured by a cross-border partnership to develop a pan-European approach to tackling Type 2 diabetes.
Called DWELL (Diabetes and WELLbeing) this initiative involves eight partners from the UK, Belgium, the Netherlands and France. (See below for partner details).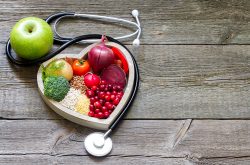 The programme will enable 1000 patients in these countries with Type 2 diabetes to access tailored support, empowering them to self-manage their condition and improve their wellbeing.
As a result of improving patients' long-term health and wellbeing, it is estimated the project will see a 30% per person reduction to state funded health services per year – anticipated to save €1.25 million (£1.09 million) per 1000 patients per year.
Latest news:
The first trial of the 12-week programme took place in the UK over the summer and was a huge success. A video was produced that shows exactly how life-changing this programme is going to be and is available on YouTube: https://youtu.be/sx3TCIWzWT4
The project started in August 2016 – the DWELL Launch press release will give you more information.
Background to the project:
Diabetes is a long term non-communicable disease with high costs to patients, health services and society, and for which there is currently no standardised approach to self-management. It is associated with up to 10 years shortened life expectancy and years of ill-health and morbidity. Non-communicable diseases are the most common cause of death and disability in the EU, accounting for 86% of deaths and 77% of the disease burden. Diabetes requires near total self-management, so initiatives to increase effective, low-cost self-management are essential to the sustainability of treatment.
The objective of this project is to enable patients to access tailored support that gives them the mechanisms they need to control their condition. The patient journey through the project starts with patient-focused agenda setting, then patients are introduced to other support networks (community and local health service) and have the opportunity to create their own communities of support (through shared interests and activities). A patient-focused care plan will increase engagement, adherence to treatment and improved health measures.
The project will deliver:
A cross-border training programme, which will benefit staff and patients
A 12-week programme to support patients in their life-style changes
A patient-led support network that will provide patient benefit after the project ends
An evaluation process to benefit future staff and patients
The Health and Europe Centre is the Lead Partner and will be working with:
The Blackthorn Trust (UK) 
Artevelde University College, Ghent (BE)
Kinetic Analysis BV (NL)
Medway Community Healthcare CIC (UK)
Kent County Council (UK)
Canterbury Christ Church University (UK)
Hospital Centre of Douai (FR)
There are also a number of Observer Partners: Diabetes UK, NHS West Kent, GGD West-Brabant, Stichting Care Innovation Centre West-Brabant, Diabetes Liga vzw, Avans University of Applied Sciences, Utrecht University of Applied Sciences