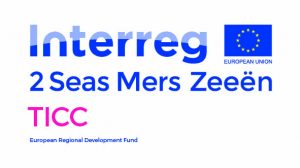 This project has been approved and officially starts in September although partners are already hard at work ensuring they have all their systems in place to fulfil the project's requirements….
TICC has the ambitious aim of changing the way traditional health and social care services work. It will develop a methodology to support the integration of health and social care teams and services, increase community capacity and improve workforce recruitment and retention.
Partners will be learning from the Dutch Buurtzorg model (Self Managing Neighbourhood Nursing Teams) and exploring with colleagues in other regions whether the model is transferable into their local systems. Technology will play a key role in improving communications between professionals, patients and citizens.
We have partners from all four countries in the region, including Public World, KCC, KentCHT and Medway CIC in the UK, Soignons Humain, Eurasante, VIVAT home care, Lille Catholic Hospital, La Vie Active and the University of Artois in France, Emmaus and Zorgbedrijf Antwerpen in Belgium and Buurtzorg and the HZ University in the Netherlands.
TICC has excited so much interest that it is has more observer partners than any other project we have developed. These include the East of England LGA, the Province of Antwerp, the White-Yellow Cross of Antwerp, Familiehulp, Regional Home care Kempen South, Christian Mutual Health care insurance, Heist-op-den-Berg, the Flemish Minister for wellbeing, public health and family care, NHS England, the Social home of Mechelen, Carenet-Icuro, Canterbury Christ Church University, Lomme city Social Centre and the Nord Department Council.