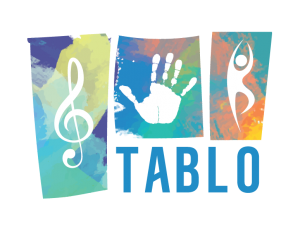 TABLO: Training Staff in the use of Arts for the Benefit of patients with Long-Term Conditions
Visit the TABLO website to find out more
Final conference:
The benefits of using the arts for patients with long term conditions is well documented. Now we would like to give you the opportunity to have access to a toolkit with more than 400 activities to help you bring the arts into your role. Whether you're a carer, a patient, health professional or you just want to find out more – this conference is for you.
You can get access to the toolkit at our launch event on 21 June 2018 at the Canterbury Cathedral Lodge. Join us and listen to those involved in the project as well as key speakers Professor Dame Donna Kinnair, Director of Nursing from the Royal College of Nursing and Ben Saul, Chair of Trustees for the British Association of Music Therapy.
Spaces are limited so book your place now!
www.eventbrite.com/e/tablo-conference-2018-tickets-43018164488?aff=es2
Visit to Slovenia, June 2017
Partners were given a fascinating insight into the types of services offered in this part of Europe
Visit to the UK, April 2017
This visit showed partners the range of services available in the Kent and Medway areas and continued the work on the e-learning platform
Visit to Denmark, January/February 2017
This visit to the island of Bornholm looked at how services for people with long-term conditions can be developed in small communities
Visit to Cyprus, October 2016
This visit focused on the development of the e-learning platform and the TABLO project featured in a conference that was hosted by the Cyprus partner, CARDET
Visit to Romania, June 2016
Another interesting and informative visit for partners and further work achieved on the e-learning platform.
Visit to Spain, April 2016
This visit was also very successful, with partners learning more about the work being done by organisations in Spain and continuing to build the e-learning platform.
Visit to Italy, January 2016
The first of the international exchange visits took place in January and the week was a huge success. The TABLO programme was designed by the hosts, Sementera, to provide ample opportunities for their visitors to learn about the work being done by organisations in that part of Italy. Time was also allocated for work on the e-learning platform that is being developed and every country was able to contribute to the design of this important international tool.
Background information:
Long-term conditions (often known as chronic diseases) – as the name suggests –  affect the sufferer over a long period of time and generally progress slowly. Some of them – cardiovascular diseases, cancer, chronic respiratory diseases, diabetes, mental illness – are leading causes of mortality. Care and treatment costs are high, the expectation of new pharmacological solutions is poor, and in any case can't help issues such as patient isolation, loss of confidence and loneliness.
Studies have shown that, for example, weekly group singing with the physical activity, social inclusion and peer support it brings, can achieve clinically important mental health and also physical health benefits.
A major barrier to scaling-up participatory Arts initiatives is the training of Facilitators to deliver the sessions.  Artists, health staff, care staff, educators and voluntary organisation staff all need to be trained to a professional level in the delivery of focused programmes targeted on health promotion and wellbeing.
The success of a previous project Octavia encouraged its key partners to develop further opportunities for shared learning and on behalf of one of our stakeholders we have pulled together an extremely strong international team of partners and submitted a successful application to do exactly that. The EU funding stream Erasmus + which offers financial support for, amongst other things, cross-border vocational training and education proved to be a perfect fit and this project went live in the autumn of 2015.
It is developing an e-learning course of vocational training to allow people working with patients suffering from long-term conditions to integrate the arts as therapy into their day-to-day jobs. The broad range of countries involved in this partnership will ensure that the course is of the highest quality, taking diverse experiences into account and so ensuring its applicability to a wide group of people.
This three-year project began in the autumn of 2015 and we are supporting our stakeholder KMPT who is the Lead Partner. As part of the Erasmus + funding stream, it has a much wider geographic coverage than many of our other projects and includes partners from six other European countries:
Romania – Asociatia Autism Baia Mare and the Universitatea Babes Bolyai


Italy – Associazione Sementera Onlus

Spain – CEPER Arcipreste de Hita

Denmark – Regional municipality of Bornholm, Centre for psychiatry and disabilities

Slovenia – Slovensko zdruzenje za dusevno zdravje

Cyprus – Centre for Advancement of Research and Development in Educational Technology