The Europe and Health Programme began in April 2001, based at the University of  Kent, with an initial two-year programme of research and development funded by the National Health Service (NHS) Kent Health Authorities.
It was established to provide a European service which would develop understanding, build knowledge and practical expertise about the opportunities for the health and social care sector in Kent & Medway to become involved in European health initiatives, for the benefit of patients, carers and their relatives. The programme of work was also designed to give 'front-line' staff within the health and social care sector an opportunity to gain knowledge and experience by collaborating on European health programmes, or through the exchange of good practice with colleagues in other European Countries.
Over the years, the programme of work significantly developed and a decision was taken in late 2005 to transfer out of the University of Kent and mainstream the work into the NHS 'family'  As part of this mainstreaming exercise,  it was agreed that the most fit-for-purpose vehicle for continuing the work of the Health and Europe programme would be a stand-alone Social Enterprise (a not-for-profit-company) to be called The Health and Europe Centre.

Our activities gradually broadened and in 2014 we formed a subsidiary division – the International Health Alliance – to develop non-European activities.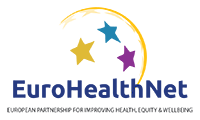 We are also an active member of EuroHealthNet, the leading Partnership for Health, Equity and Wellbeing in Europe, with key activities in policy, practice as well as research. Its unique focus is on reducing health inequalities through action on the social determinants of health, integrating sustainable development goals, and contributing to the transformation of health systems. Its main members are authorities and statutory bodies responsible for public health, health promotion and disease prevention at national, regional and local level.